Current Events 2018
Nifty Nextrowking Event – Vic Park – 18th June 2018 – Book Now
Speed Networking Event – Joondalup – 11th June 2018 – Book Now
Speed Networking Event – Wembley – 5th June 2018 – Book Now
Speed Networking Event – Belmont – 30th May 2018 – Book Now
Book in for the Think Tank Collective Group Session – Marketing for Leads.
Let's not kid ourselves. We are all here for the same reasons, we are passionate about our business. Whether it is a new idea or an established business, our goals are somewhat the same. To achieve success and financial freedom!
So where does it all start? Its starts with highly targeted and creative marketing strategies which can generate quality leads for you to convert into sales and supercharge your cash flow which is the lifeblood of your business.
80% of your business relies on marketing ideas & strategies. Since we work so closely in our business, we struggle to think outside the box.
Having the support and creativity of like-minded people changes everything!
Be part of the 'Think Tank Collective Marketing for Leads' session, where each event focuses on brainstorming secret marketing strategies that are being implemented primarily by elite powerhouses globally. Spark that inner creative fire we have within us, and tap into the power team behind you to accelerate your way to success!
"We rise by Lifting Others" as The Great Agnostic Robert Ingersoll rightly pointed out.
Book now. Limited Seats Available
Early Bird $49  Normal Price $69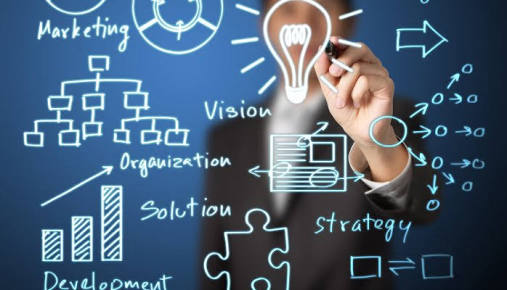 Arrive 6pm; 6:30pm Start; 8pm Finish
Refreshments
Workbook
Professional Facilitator
Accountability Buddy
Power Team!
On Wednesday 28 February 2018 at 6:00pm
LOCATION
Quest Apartments East Perth
173 Adelaide Tce, Perth, WA 6000
Past Events
Business Networking Showcase – 31st Jan 2018, 11am The Rise, Maylands
Start the year with a bang with Nifnex Speed networking, ThinkTank Collective Showcase and business networking.
A surprise awaits.
We have heard what you want and we have catered to your most suitable time, day, location.
Our focus is to provide you leads, contacts, business education, publicity and empowerment.
Don't miss out on this event and start your year off on an absolute high to accelerate your growth whilst attaining and maintaining your business edge.
Snacks & refreshments served
The booking link is: https://www.trybooking.com/TSTZ
26th Nov 2017 Complete Marketing Extravaganza
Complete Marketing Extravaganza is a Nifnex initiative to dedicate a day for marketing and get on top of our marketing strategy utilising various areas of marketing by experts within their areas of speciality and also be able to implement the learnings straight away.
Click for more info & registration
29th September 2017
Book your seat now for the FUN business quiz night with lots of instant prizes (including cash prizes) and make new business connections over a scrumptious Indian buffet meal and a glass of wine.
Great way to learn in a fun environment.
The trivia App determines top 5 participants who answered right and quickest… instant prizes given and you also get to hear the right answer from the 'go-to-person' in the industry. What a fun way to learn and hear from the experts…
Questions are basic business related and some essential topics that you need to know as a business owner in the field of Marketing, Social Media, Bookkeeping, insurance, legal, finance, IT etc…
If you would like to sponsor a question or donate a prize sms 0412Nifnex – 0412643639
On Friday 29 September 2017 at 6:00pm
LOCATION
Fusion6
230 Cambridge St, (Free street parking), Wembley, WA 6014
Subscribe for more details and to stay informed.
Fabulous heart centred business networking in Perth and a photoshoot for the front cover of Nifnex Business & Lifestyle 32 page glossy magazine focused on inspiring, creating positivity and providing business knowledge to the small business community in Perth.
15th Sep 2017 – Business Essential Expo –  Westminster
15th August 2017 – Sydney launch & Perth Business Networking
31st July 2017 – Book Launch Event  – Swanbrook Winery
22nd June 2017 6Pm – The Rise; Maylands – Speed Business Networking
By popular demand after organising 3 years of successful speed networking events, its back again this year!
Speed Network with business people for 3 minutes each to create an instant rapport, snapshot and exchange business cards to catch up with them post the session. Avoid any awkward moments as the host will make it fun and to the point and you wouldn't want to miss out on this event. B2B type business owners, decision makers and entrepreneurs are encouraged to participate.
To Exhibit or Attend – Register Now
27th May 2017 – New Glossy Magazine Launch
Business Networking – AMF Ten Pin Bowling
Nifnex Networking in the City – Photoshoot with the Lord Mayor
Business Networking Festival – March (Free)
Topic: Art of Selling in 2017
This a a free event for business people and entrepreneurs who want to network & learn the art of selling.
If you are in business, in the line of business development, need to generate new leads, build relationships and close more sales, this is the event for you.
Expect to network with over 150-200 attendees, and hear 5 minute presentations from 8 speakers.
Topic: Art of Selling in 2017
Client Objection Handling
Filling Your Pipeline
Consultative Selling Strategy
Closing Techniques
Date: 16th March 2017 (Thursday)
Time: 5:30 – 8:30PM
Venue: The Rise, Eighth Avenue, Maylands
Band & Winery (Swanbrook Winery) Showcased for your pleasure.
Expression of Interest by speakers to Present for 5 minutes on the above topic: https://goo.gl/y6bbJw
Sponsor (One) & Exhibitor (Ten) opportunities available.
Please contact: Zeeshan Pasha 0412291206
Business Networking Festival Launch
2nd Feb 2017 5:30PM 6PM Start – 8PM Finish – The Rise; Maylands
Topic: Marketing & Lead Generation for an Explosive 2017
Network with small and large businesses, entrepreneurs, start-ups, key staff of corporate organisations and also community leaders & mentors who all have one big commonality – They all want to Learn & Share Knowledge, Experience, Expertise & Ideas.
Christmas with the Stars  
15th Dec 2016 – Integrity Business Centre
How to Craft Media Releases & Gain Free Media Publicity
17th Nov 2016; 4PM – 7PM Integrity Business Centre 67 Howe St Osborne Park
Growing your business with FREE media exposure is easy.  It's all about understanding WHAT the media want, WHY they would want to talk to you and how you relate to various trends through out the year.
Come along on the 17/11 where you will not only learn about the above but where you will also learn how to craft effective media releases.
Having media releases in your business tool kit arsenal is a sure fire way to gain publicity to not only grow your business but to also grow your profile, credibility, market leadership and PROFITS!
Nicole Ashby will facilitate the hands-on session and also use live examples with some of the attendees during the session so you are well equipped with ideas and knowledge on how to craft your media releases and start generating free media publicity.
Powerful 60 Seconds Introductions & Presentation Skills – Oct 2016 – Closed
Productivity – Systems, Art of Writing Articles and Declutter – Sep 2016 – Closed
Managing relationships – Self, Family, Staff and Clients – August 2016 – Closed
Personal Branding with Rick Hart – July 2016 – Bookings Closed
Solutions to Business Cash Flow – June 2016 – Bookings Closed
Generating leads & Closing more Business – May 2016 – Bookings Closed
Pushing Yourself out of the comfort zone – April 2016 – Bookings Closed
Adapting and Flourishing in a tight economy – March 2016 – Booking Closed
How to run Workshops & Events – Feb 2016 – Bookings Closed
Marketing in 2016 – January 2016 – Bookings Closed
Express Your Interest Below to Find Out More
The monthly academy events are fun, energetic, inspiring and themed around business essential topics which every business owner and business professional will benefit from. Hear from members who have similar success & challenges in business to yourself and identify solutions that the invited panellists share from their experience and expertise which will assist you in implementing it within your own business.
Nifnex Academy Events Gallery